Presari is 16 years in the making.
Paul J. Krupin was born in New York City, he was raised in Franklin Square on Long Island. He received a Bachelor's Degree from the University of Colorado in Boulder, Colorado, a Master's Degree from Oregon State University in Corvallis, Oregon, and a Juris Doctor with a special certificate in Dispute Resolution from Willamette University in Salem, Oregon.
He is a retired and then rewired federal government environmental scientist and a "once upon a time ago" attorney turned author, publisher, publicist, and inventor.
In 2002 he wrote three books – The Magic Search Word series (Health, Jobs, and Scholarships), which focused on how to get the best information on the Internet using search engines. Each book contained a set of rules Krupin developed for selecting the best words to use to maximize the quality and relevance of the results a person receives.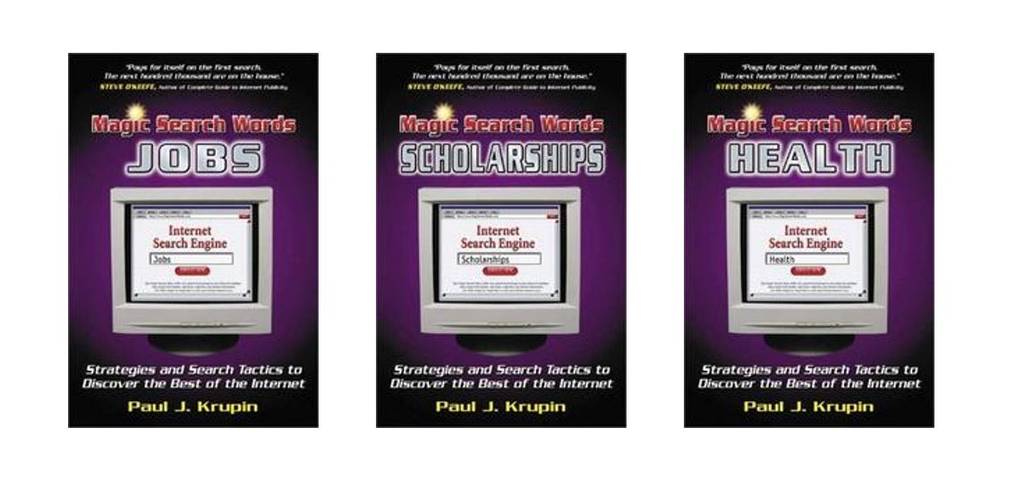 Download here Jobs Scholarships Health
In 2003 he teamed up with Don Short (President of One World Telecommunications) and they created the original Search Word Pro web site, a platform that automated the selection of search queries and improved results.
They received a patent in 2004 (U.S. Patent No. US 20030172061 A1 – Method and System for Creating Improved Search Queries).
Presari is an evolution of that technology. Between 2014 and 2016, Krupin focused on updating the process they developed to take advantage of the advances in the speed, storage and innovations in telecommunications technology. He published over 160 Search Word Pro ebooks that search in five series (book marketing, business marketing, health, travel and technology). Each ebook was dedicated to a single topic and with multi-search engine capability built right in. No typing needed. You just pick it and click it.
The most common feedback from people was that they wanted to be able to use the technology themselves. So Krupin went back to Short and they decided to try to create something new that allowed people to do whatever they wanted and reach the best sources of knowledge available.
Programming began in earnest in February 2016. Slowly and steadily, over a ten-month period of custom coding and experimentation, the Presari site evolved and took shape.
Krupin worked with Don Short to create a single integrated search platform that allowed people to quickly identify, select and then receive results directly from the best, most authoritative sources. The sites selected for inclusion are those which have narrowly focused topical expertise with highly curated content created by authors and expert contributors. They also then optimized the site for smart phones and can be used on most any portable device with an Internet connection.
You can read a more detailed version of his story here or on Paul Krupin's Author page at Amazon: www.amazon.com/author/pauljkrupin